Join us at TEDxColombo 2023 as we band together to support a bold notion and launch seemingly limitless possibilities for a better future
What occurs when a group of people band together to support a bold notion and launch seemingly limitless possibilities for a better future? A Revolution.
Even the most distant movements have impacted our daily lives, and a spirit of revolution has captured and united many people at home and around the world. Ideas that shape the world today could lead to gradual change or momentary disruption. Driven by this energy, R-evolution investigates the revolutionary potential, challenging modern changemakers to consider the inevitable next step our society must make. How do you usethe means and capacity for revolution in order to further sustainable change and progress?
We looked for answers outside of the usual sources by bringing together multiple voices from very different disciplines.
#WHY JOIN the R-Evolution?
At a time of great challenges, this is the blueprint we need. Come evolve with us!
TEDxColombo provides you an international conference experience right here in sunny Sri Lanka.
Networking
Meet a community of like minded idealists who will dream for r-evolution together
Have Fun
From playing around at the social spaces, to sipping your favourite type of coffee to enjoying food with your new community – there'll be plenty of opportunities to mingle with other attendees and connect around ideas.
Great Speakers
Learn new ideas from Speakers who are doing the work. Following the TED format of 18 minutes – the speakers are trained by the TEDxColombo team to give you the talk of their lives.
Make Space
Discover a different side of yourself and embrace your true purpose as you continue to learn, ask questions and deep dive into what matters the most.
#OVERVIEW
Break-time's over; it's 2023 and TEDxColombo comes back bigger and better!
Now in it's 10th event in Sri Lanka across 12 years, TEDxColombo is back to give you an experience that will leave you inspired. TEDxColombo was formed by a group of young individuals to help spread awareness and allow our leaders and thinkers to speak from a global stage locally. This group comes from varying backgrounds and varying age groups with the same goal in mind. We are here to show our fellow Sri Lankans that we can only move forward at this time in our lives.
New Ideas

90%

90%

Networking

75%

75%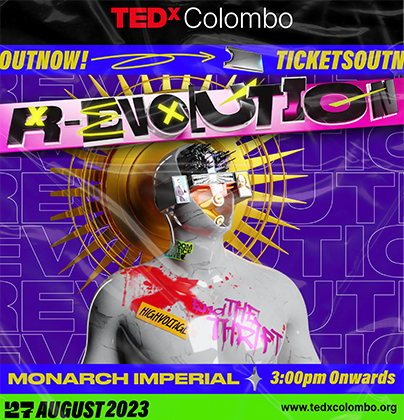 YOUR TEDxCOLOMBO EXPERIENCE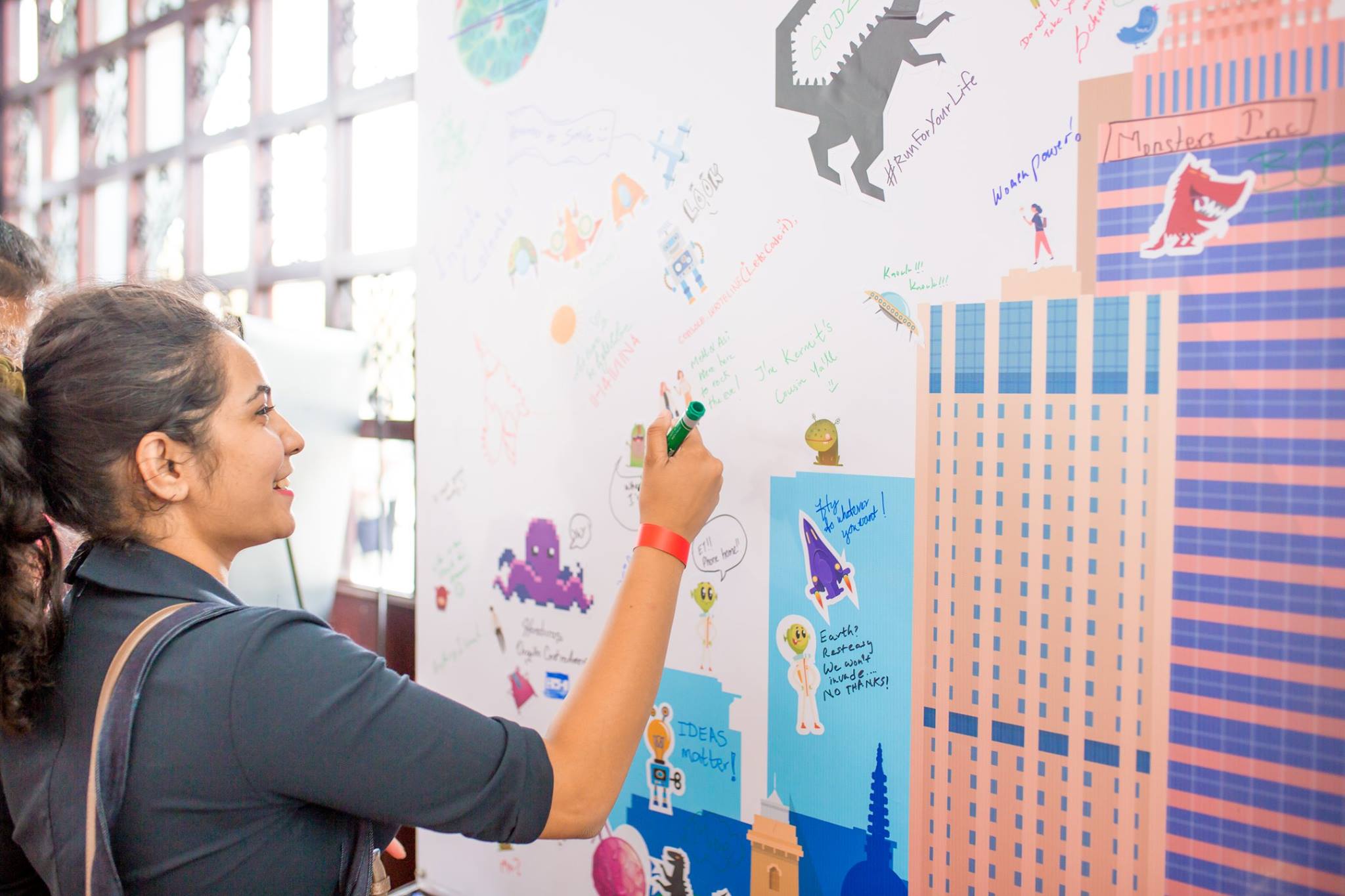 Social Space
Check out our Social Space Area – to connect and discover together with your fellow audience members. You may even win a few prizes!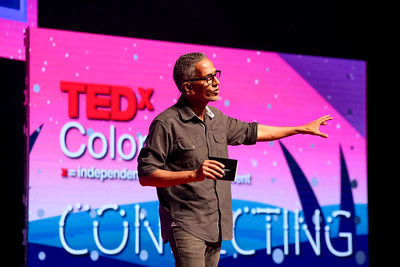 Speakers
Be the first witness to ideas from iconic speakers breaking barriers across fields. This year we are touching on topics we have never addressed in the past so watch out!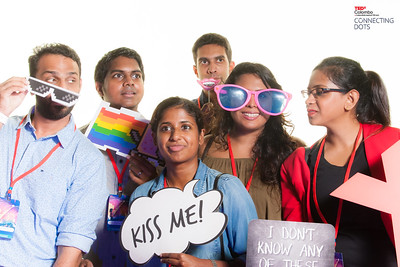 Fellowship
A once-in-a-lifetime opportunity where you'll make friends for life who are thinkers, builders, fighters, and optimists who are all fighting the good fight to make our world a better place.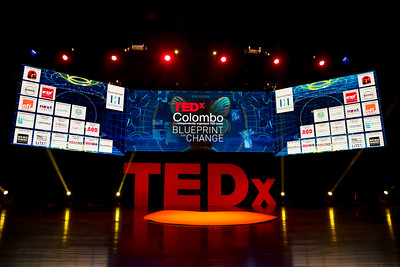 Partner with us
TEDxColombo relies on community support to further our objective of making great ideas accessible and assisting in the creation of a future worth pursuing for all. When you apply to become a partner and assist in building TEDxColombo, you are directly supporting a great purpose to share powerful ideas with the world.
#SECURE YOUR SEAT
Get Your Tickets Today!
Join us for an electrifying day of thought-provoking talks, inspiring performances, and engaging discussions. Our lineup of esteemed speakers will share their powerful ideas and innovative insights at TEDxColombo 2023. Remember students get a special discounted rate. Secure your tickets now and reserve your spot at our upcoming event. With limited seating available, early booking is highly recommended as we are known to sell out fast!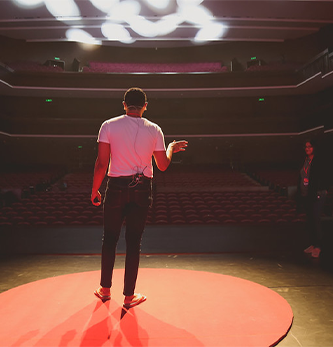 Watch this space for speaker updates
With a combination of powerful new talks. Stay up to date on our website or register to our newsletter to find out who the speakers are as they are announced.
Our Location
Monarch Imperial
TEDxColombo 2023 | Sunday, 27th August 2023
Monarch Imperial is a luxury dining and convention center located in the capital city of Sri Lanka offering true Sri Lankan hospitality coupled with international standards in cuisine and service.
This well-appointed property includes 7 specialty restaurants inclusive of a western pub, the finest patisserie and Sri Lanka's largest elegant pillarless ballroom. The Imperial has stunning views of a private lake and 20 luxury guest rooms with ample parking.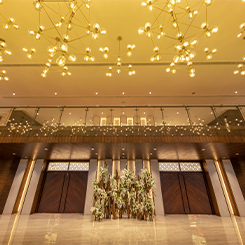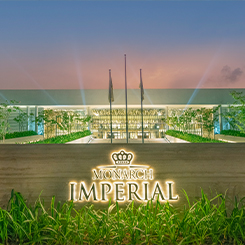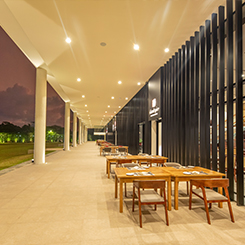 Our
Partners
Our Partners are a vital part of our organization and we are proud to work with some of the most reputable and respected companies in the industry. Ones who continue to share our values and vision. We are proud of the strong and collaborative relationships we have built with them over the years and we thank all our past partners who have believed in us throughout our journey.