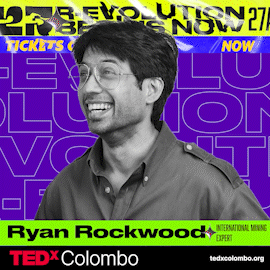 Ryan Rockwood
– International Mining Expert
Ryan Rockwood brings over 20 years of extensive experience in the natural resources sector, encompassing roles as a company director, investment banker, and engineer. His expertise lies in corporate strategy, value addition, and organizational development. Having lived and worked in Europe, the USA, Australia, and Africa, Ryan returned to Sri Lanka, his home country, to contribute his international industry experience.
Throughout his career, Ryan has collaborated with industry giants such as BHP Billiton and Rio Tinto, along with numerous mid-tier companies. He has successfully completed over 20 equity and debt capital raisings, including IPOs, as well as various mergers and acquisition transactions. Ryan has held positions as both an Executive and Non-Executive Director in Australian Stock Exchange listed companies, where he gained valuable insights into corporate governance practices.
Ryan's academic background includes a MEng, MA, and BA Hons (double 1st class) from the University of Cambridge, specializing in Engineering, Manufacturing & Management. As a Commonwealth Scholar, he demonstrated exceptional dedication to his studies. With his wealth of knowledge and experience, Ryan Rockwood contributes significantly to the natural resources sector in Sri Lanka and beyond.